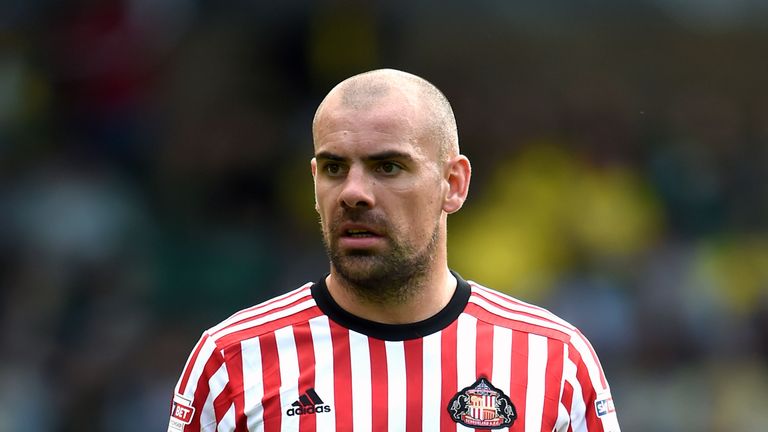 Republic of Ireland footballer Darron Gibson is appearing in court charged with drink-driving following a St Patrick's Day crash.
The 30-year-old midfielder was on his way to meet colleagues at Sunderland's Academy of Light when he was involved in a collision on Dovedale Road on Saturday March 17.
The former Manchester United and Everton player, from Hale, Cheshire, was charged with drink-driving and is appearing at South Tyneside Magistrates' Court.
After he was charged, Gibson and Sunderland ended his contract by mutual consent.
Sunderland chief executive Martin Bain said at the time: "We expect the highest standard of behaviour from our players and should any individual fall short of those standards then robust action must be taken."