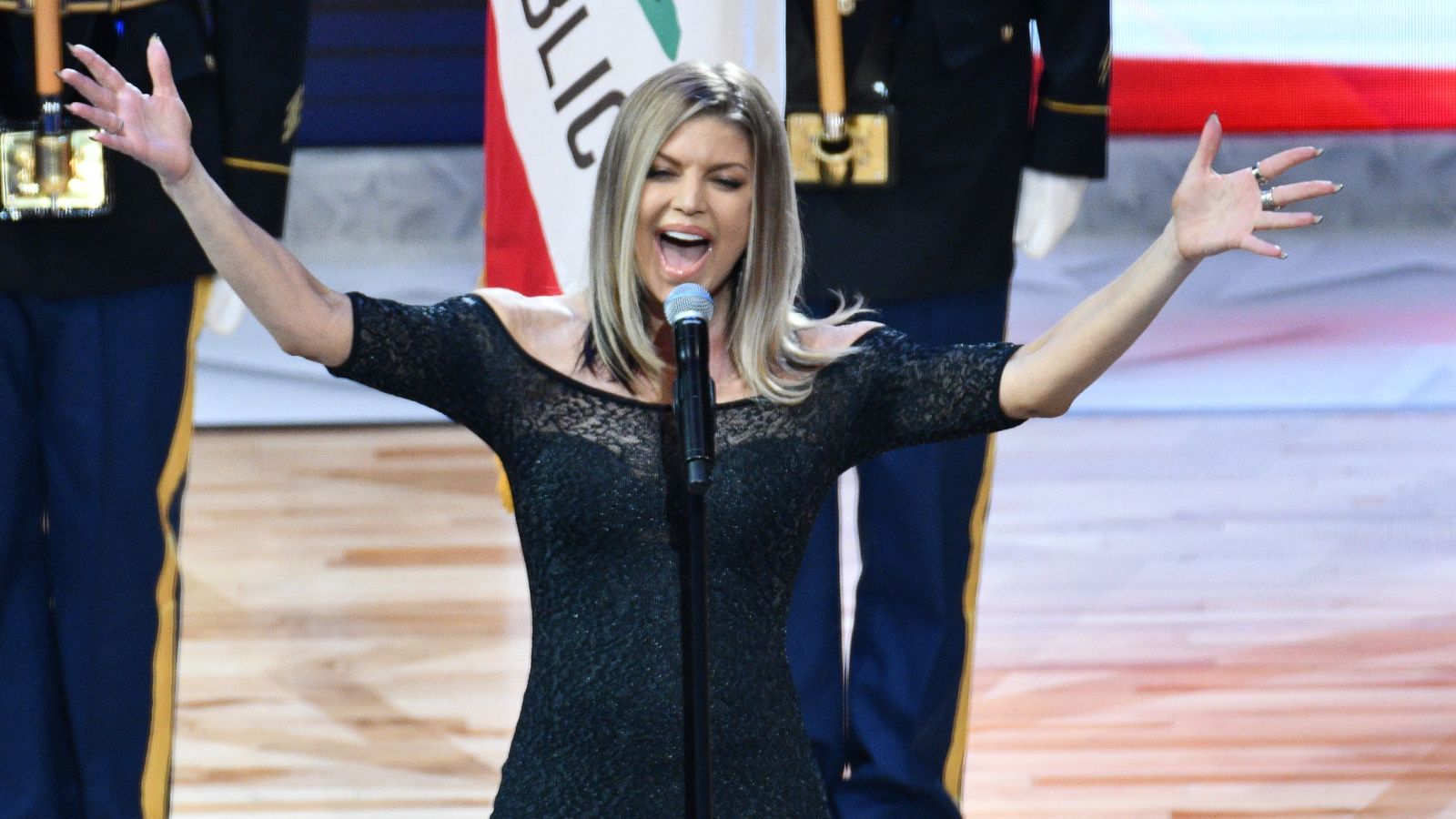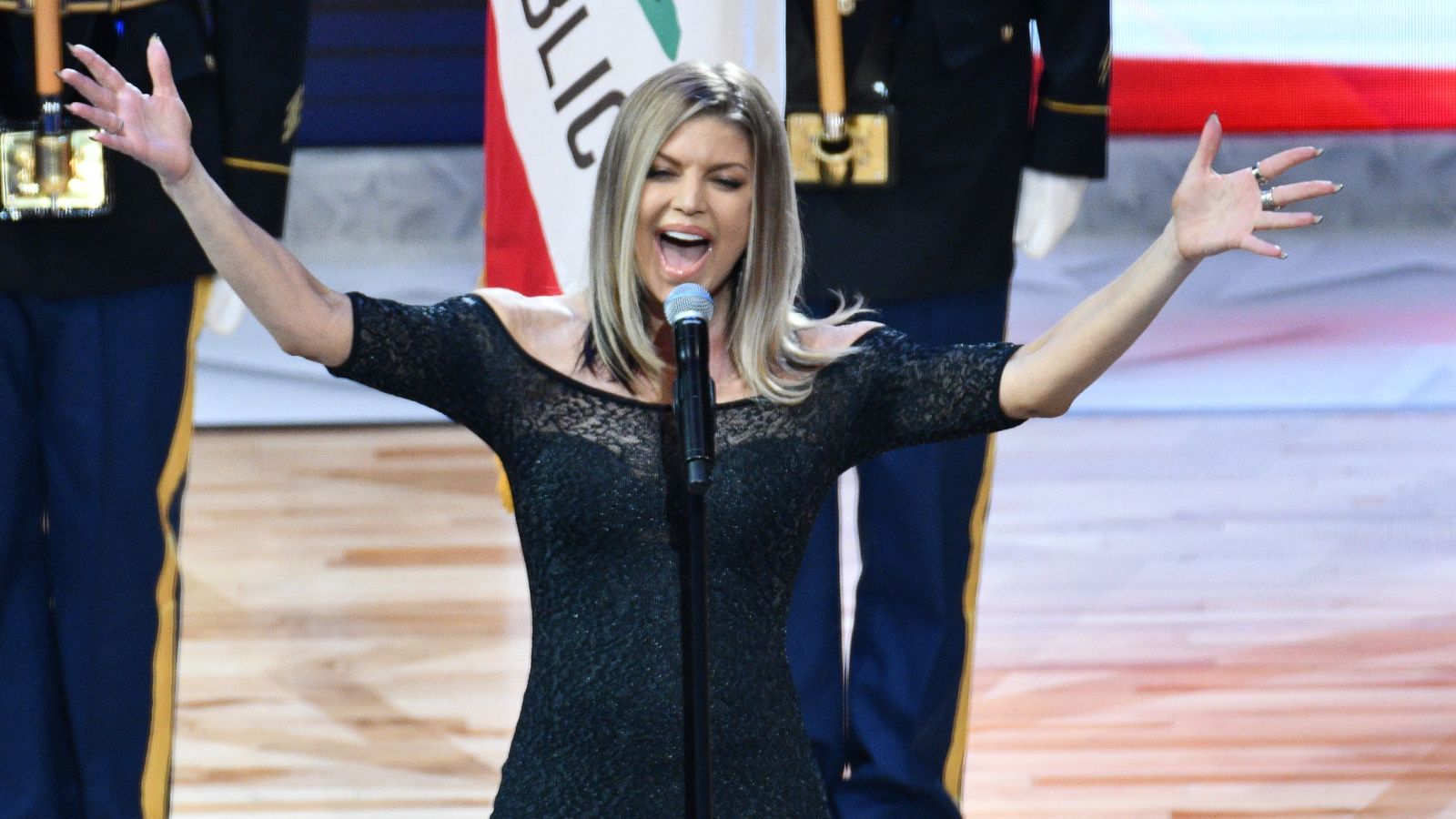 Fergie has apologised for her daring rendition of the US national anthem at the NBA All-Star game.
The US singer, who fronted the Black Eyed Peas, drew criticism following her slowed-down and jazzy version of the Star Spangled Banner ahead of the game in Los Angeles on Sunday night.
Twitter was soon flooded with people mocking her version of the anthem, with some joking that they would take a while to recover from hearing it. Some players were also unable to keep a straight face during her performance.
The singer has now apologised for her rendition, explaining she took a risk and accepting she may not have pulled it off.
She told TMZ: "I've always been honoured and proud to perform the national anthem and last night I wanted to try something special for the NBA.
"I'm a risk-taker artistically, but clearly this rendition didn't strike the intended tone. I love this country and honestly tried my best."
#Fergie managed to do the impossible....Black, white, young and old. No matter what your backround is, or your religious beliefs. Democrats and Republicans. We were all one. UNITED in the belief that she sang the worst version of the #NationalAnthem we have ever heard.

—
Click or Tap on the Icons below to access the Story or Item Menu
Search
  Latest News
Popular News
Featured News
Entertainment