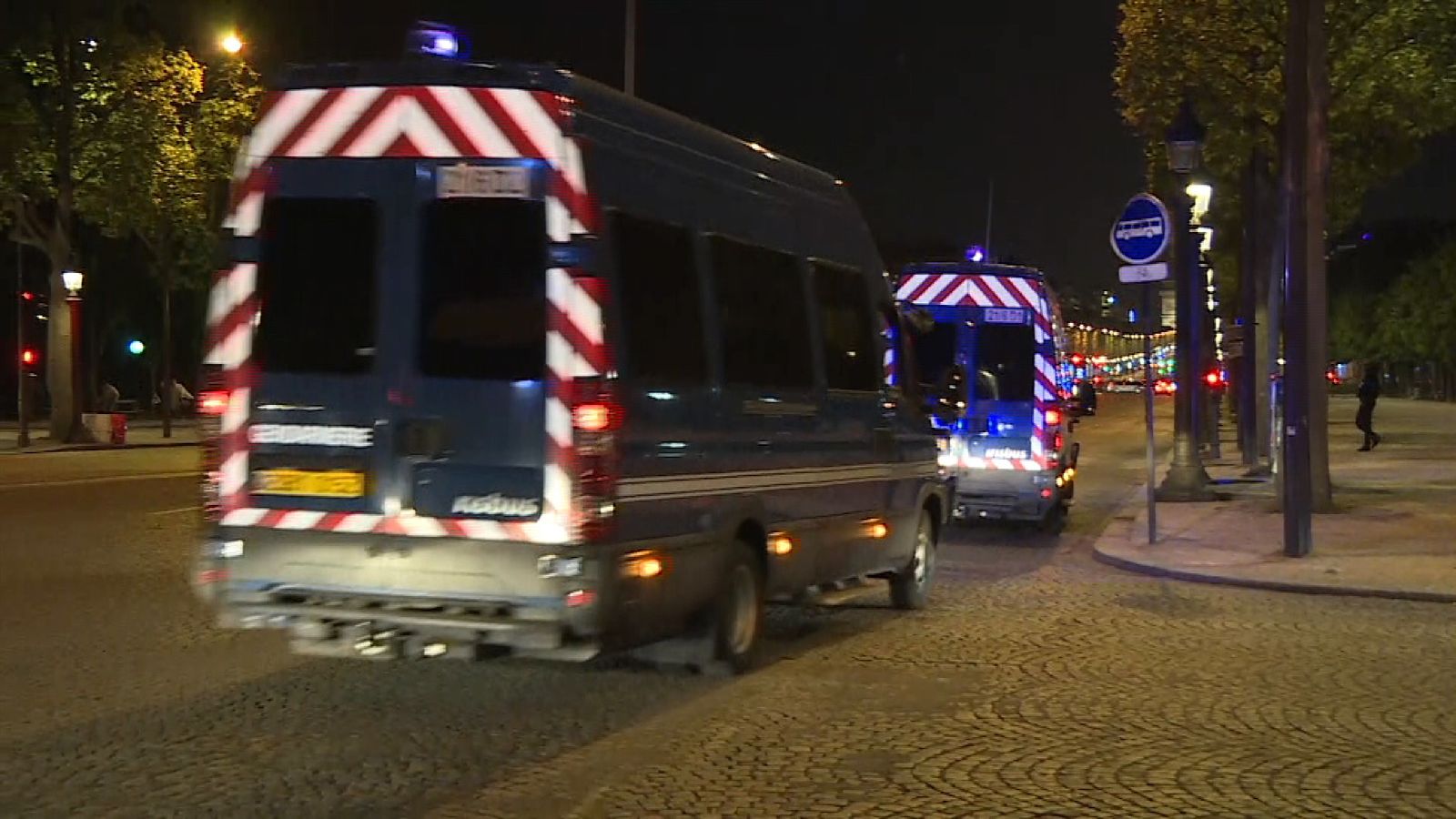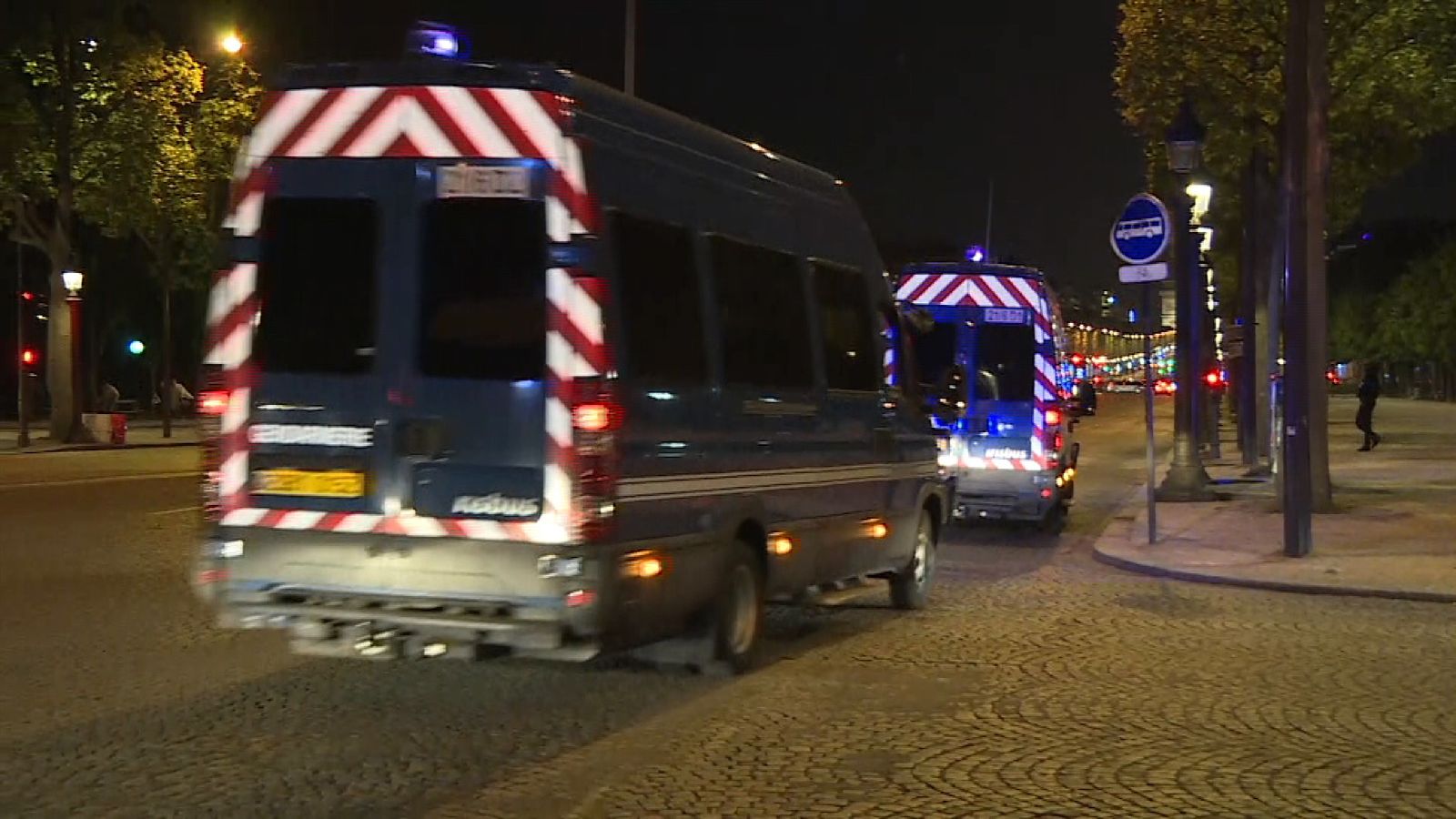 French police are looking for a second gunman who is still at large following the attack in Paris.
It is not certain whether the attack is terrorist related but France's President Francois Hollande says the Champs- Elysees shooting is "terrorist in nature".
Police have issued an arrest warrant for the second suspect who had arrived in France by train from Belgium.
The French prosecutors' office said the counter-terrorism office had opened an inquiry.
:: Witness: Gunman came out of car shooting at cop
Interior ministry spokesman Pierre-Henry Brandet said it was too early to say what the motive of the attack was, but that it was clear the police officers had been deliberately targeted. He could not give any details about the suspect's possible motives and said his identity had not been confirmed.
:: Guman in shooting was flagged as extremist
Police raided the home of the gunman on Thursday shortly after he who carried out the attack.
Security expert Major General Chip Chapman told Sky News: "French security agencies know 2,000 dangerous or potentially dangerous terrorists in France. But you only have resources to follow so many."
The incident follows two recent attacks on soldiers providing security at prominent locations around Paris - one at the Louvre museum in February and one at Orly airport in March.
More follows....
Click or Tap on the Icons below to access the Story or Item Menu